Ginette Gervais appointed president of Hermes Colleges Network in Quebec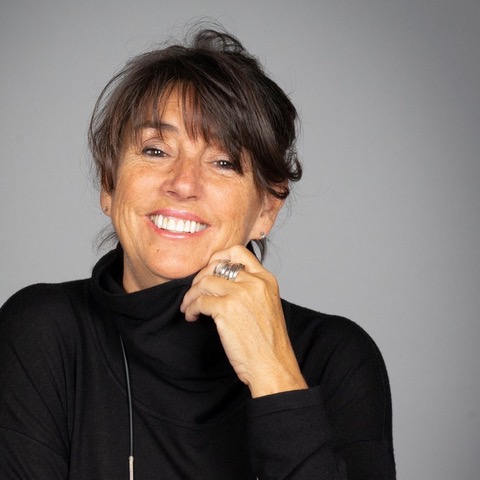 Ginette Gervais appointed president of Hermes Colleges Network in Quebec
Montréal, May 10th 2021. Hermes Colleges Network is proud to announce the appointment of Ms. Ginette Gervais as President, Hermes Colleges Network (HCN), Province of Québec. This appointment follows a rigorous, thorough process conducted by the HCN's board.
Throughout this process, our goal was to find a person of high integrity, with exceptional experience, deep knowledge of the private collegial sector in Québec and a recognized leader. Considering her vast experience and extraordinary devotion to the cause of high-quality education in the province, Ginette is a superb fit for the job», stated Hermes Group's Vice-President, Sai Vikas Waghrey.
Ms. Ginette Gervais is a leader in international education in Quebec. In 1989, she became the owner of Collège Salette, in Montréal. She later sold to ESMA, an educational group based in France, and became the group's Vice-President, North America, a position she occupied from 2017 until 2020.
Ginette is a woman of conviction who is widely involved in the world of education at the association, vocational and technical training, collegial and ministerial levels. She is Commissioner on Québec's Advisory Commission on Private Education, and Chair of the Quebec Association of private non-subsidized colleges.  She has represented Québec on the National Association of Career Colleges Board since 2010 and served as the chair from 2014-2016. In 2013, Ginette received the Queen Elizabeth II Diamond Jubilee Medal to honor her significant contributions in education.
The appointment of a new president for Herme's establishments and partnerships in the province of Québec was part of a series of commitments made by the HCN group to the Ministers of Education and Higher Education, M. Jean-François Roberge and Ms. Danielle McCann, in December 2020. Other commitments, such as market expansion to recruit students to pursue their programs in French language to build diversity, are in progress.  HCN is also committed to launch French language immersion programs to all their international students.
We understand that the Government of Québec has high expectations for non-subsidized colleges in the province, in terms of quality, transparency and integration of our students to Québec society, said Ms. Gervais. I am determined to cooperate fully with the government so that the Hermes establishments can continue to work towards meeting these expectations in the future. » Ms. Gervais will occupy her new position beginning May 10th.
Hermes Colleges Network comprises of flagship establishments in Québec. Matrix College of Management, Technology and Healthcare (Montréal), Aviron Québec Collège Technique (Québec City).  Hermes Colleges Network through its subsidiary has also entered into public-private partnerships with the Cégep de la Gaspésie et des Îles and the Cégep Marie-Victorin.
Nomination de Ginette Gervais à la présidence deHermes Colleges Network (Québec)
Montréal, le10 mai 2021. Le Réseau des collèges Hermès est fier d'annoncer la nomination de Mme Ginette Gervais au poste de présidente du Réseau des collèges Hermès (HCN), province de Québec. Cette nomination fait suite à un processus rigoureux et complet mené par le conseil d'administration du Réseau.
"Tout au long de ce processus, notre objectif était de trouver une personne de grande intégrité, possédant une expérience exceptionnelle et une connaissance approfondie du secteur collégial privé au Québec. Compte tenu de sa vaste expérience et de son extraordinaire dévouement à la cause de l'éducation de qualité dans la province, Ginette est une candidate idéale pour ce poste ", a déclaré le vice-président du réseau, Sai Vikas Waghrey.
Mme Ginette Gervais est une chef de file de l'éducation internationale au Québec. En 1989, elle devient propriétaire du Collège Salette, à Montréal. Elle le vend ensuite à l'ESMA, un groupe éducatif basé en France, et devient la vice-présidente du groupe pour l'Amérique du Nord, poste qu'elle occupe de 2017 à 2020.
Ginette est une femme de conviction qui est largement impliquée dans le monde de l'éducation aux niveaux associatif, de la formation professionnelle et technique, collégial et ministériel. Elle est commissaire à la Commission consultative de l'enseignement privé du Québec et présidente de l'Association québécoise des collèges privés non subventionnés.  Elle représente le Québec au conseil d'administration de l'Association nationale des collèges de carrières depuis 2010 et en a été la présidente de 2014 à 2016. En 2013, Ginette a reçu la Médaille du jubilé de diamant de la reine Elizabeth II pour souligner ses importantes contributions dans le domaine de l'éducation.
La nomination d'une nouvelle présidente pour les établissements et les partenariats d'Hermès dans la province de Québec faisait partie d'une série d'engagements pris par le groupe auprès des ministres de l'Éducation et de l'Enseignement supérieur, M. Jean-François Roberge et Mme Danielle McCann, en décembre 2020. D'autres engagements, comme la diversification du bassin de recrutement des collèges afin d'accueillir des étudiants dans des programmes offerts en français, sont en cours. HCN s'engage également à lancer des programmes d'immersion en français à tous ses étudiants internationaux.
" Nous comprenons que le gouvernement du Québec a des attentes élevées envers les collèges non subventionnés de la province, en termes de qualité, de transparence et d'intégration de nos étudiants à la société québécoise, a déclaré Mme Gervais. Je suis déterminée à collaborer pleinement avec le gouvernement afin que les établissements Hermès puissent continuer à travailler pour répondre à ces attentes dans le futur. " Mme Gervais occupera son nouveau poste à partir du 10 mai prochain.
Le réseau des collèges Hermès comprend deux établissements phares au Québec : le Collège de gestion, technologie et santé Matrix Inc. (collège Matrix) et Aviron Québec Collège Technique. Par le biais de ses filiales, le réseau a également conclu des partenariats public-privé avec le Cégep de la Gaspésie et des Îles et le Cégep Marie-Victorin.